Edité par Ratalaika Games, I and Me est un jeu de plateforme/réflexion sorti sur Switch en téléchargement pour 10€ (oui, c'est mon premier test d'un jeu Switch, car le j'ai acheté récemment – mais vous le savez si vous me suivez sur les réseaux sociaux).
EDIT : le jeu est aussi disponible sur XboxOne, PS4 et PSVita (cross-buy comme toujours avec Ratalaika) depuis le 06/03/2019
Le but de I and Me est d'amener 2 chats dans leurs emplacements respectives (cage, litière… difficile de savoir). Mais là où cela se corse, c'est que l'on contrôle les 2 chats en même temps et du coup une bonne réflexion est demandée.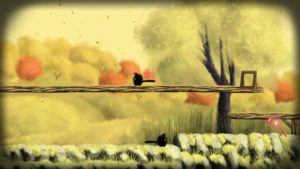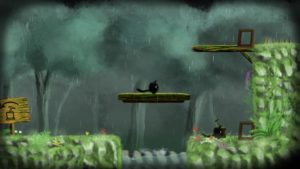 Car évidement, les 2 chats ne doivent pas aller au même endroit. il faut donc profiter du terrain pour que l'on puisse déplacer un chat sans que cela n'ait une incidence sur l'autre (par exemple bloquer un chat contre un mur ou l'empêcher de sauter trop haut grâce à une plateforme…).
Et tout cela en évitant les divers pièges mortels (eau, pics…), mais aussi "ennemis" à ne pas toucher, sans oublier les plateformes mobiles ou manette à actionner (bougeant des plateformes) pour compliquer les choses…
Bref, il faudra bien réfléchir durant les 92 niveaux du jeu répartis en 4 chapitres représentant les 4 saisons. Heureusement la difficulté est croissante et les énigmes bien pensées pour ne pas être trop difficiles ni trop redondantes.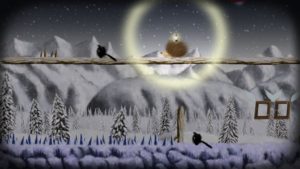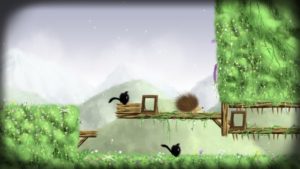 Les graphismes dessinés à la main et les bruitages simples qui mettent en valeur la musique au piano rendent l'ambiance du jeu zen même si la tension de certains niveaux (suite de sauts presque millimétrée par exemple) va bien au delà de cette ambiance.
I and Me est une bonne surprise. Certes, je suis très friand de ce genre de jeu, mais même sans cela I and Me propose un challenge agréable pour tous.