Développé par Supermassive Games, The Inpatient est une préquelle à l'un de leur précédent jeu Until Dawn qui reprend le principe permettant de vivre une aventure selon ses choix. Mais cette fois ci, c'est sur le PlayStation VR que cela se passe.
Si les développeurs s'étaient déjà essayé au PSVR avec Until Dawn : Rush of Blood, un jeu de tir plus que sympathique, ici c'est un retour au source avec le système de l'effet papillon déjà vu dans Until Dawn et Hidden Agenda. Nos choix ont un impact plus ou moins important sur le déroulement et la fin de l'histoire, ce qui permet de refaire l'aventure différemment si on le souhaite pour vivre l'histoire d'une autre façon.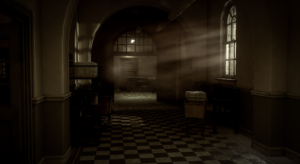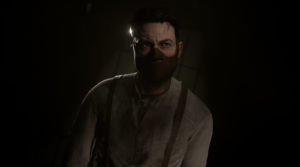 L'histoire d'ailleurs se passe 60 ans avant les événements d'Until Dawn dans le sanatorium de Blackwood Pines (que l'on explore alors qu'il est en ruine dans Until Dawn). Dans la peau d'un patient qui ne se souvient plus de qui il est, il va falloir explorer et discuter pour en savoir plus sur l'étrange lieu et sur ce qu'il s'y passe.
Entre les phases dans l'asile et dans nos souvenirs, le jeu fait la part belle à l'horreur. Le PSVR nous met parfaitement dans l'ambiance et on sursaute plus d'une fois même si cette ambiance forte au début perd de son intensité sur la fin. C'est tout de même un des points forts du jeu.
Le jeu est jouable avec une paire de PS Moves, mais aussi à la DualShock. Le jouabilité pour se déplacer, rechercher des indices et discuter (qui représentent la majorité du jeu) et très bonne quelque soit les manettes. Graphiquement, le jeu n'impressionne pas autant que Until Dawn à sa sortie, mais si la modélisation est classique, ce sont l'ambiance, les décors et la musique qui font tout.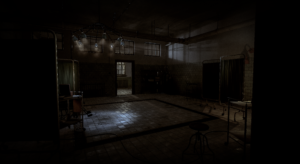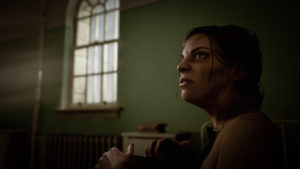 Si vous n'avez pas peur d'avoir un peu peur avec le PSVR sur la tête, The Inpatient est fait pour vous, même si l'aventure est un peu courte (qui est compensé par un prix bas).