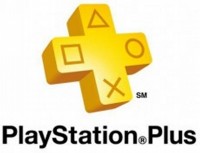 Et voici comme chaque début de mois la mise à jour du PS+ qui arrive sur le PSN. Ce mois ci non pas un, mais deux jeux à télécharger.
A commencer par le jeu du mois : Dead Space 2. Cela tombe bien, j'ai acheté le premier il n'y a pas longtemps car je l'avais raté à l'époque, mais je n'ai pas encore eu le temps de m'y mettre. Au moins si j'apprécie, j'aurais le second à faire dans la foulée…
Et le second est Rock of Ages, un jeu d'action stratégie que je ne connais pas du tout. Cela sert aussi à ça le PS+, faire des découvertes (parfois sympathique mais malheureusement pas toujours…).
Le contenu de la mise à jour :
Dead Space 2 – 100% de réduction,
Rock of Ages – 100% de réduction,
Et toujours les jeux (presque 10) des mois précédent.