Annonce de The Last of Us Remastered sur PS4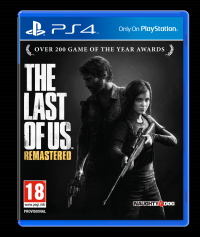 Cette édition proposera des graphismes en 1080p et inclura aussi :
L'extension solo Left Behind
Le pack de maps multijoueur Territoires Abandonnés
Le pack Territoires Récupérés (plus de détails à venir bientôt)
Sachez aussi que ceux qui pré-commanderont The Last of Us Remastered sur PS4, recevront ces bonus exclusifs :
100 points XP à utiliser en mode Factions
2 skins spéciaux pour Joel et Ellie qui seront débloqués quand vous aurez terminé la campagne solo
Vitesse de crafting améliorée (campagne solo)
Vitesse de soin améliorée (campagne solo)
Vitesse de rechargement d'un 9mm améliorée (campagne solo)
Capacité du chargeur de fusil améliorée (campagne solo)
1 million de ventes en 9 jours pour inFAMOUS Second Son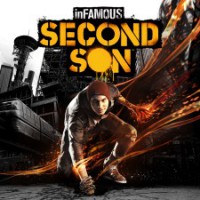 Sorti le 21 mars dernier en exclu sur PS4, inFamous Second Son, dernier né du studio Sucker Punch, s'est écoulé à plus d'un million d'unités (ventes physiques + digitales) dans ses 9 premiers jours de vente, au niveau monde.
C'est donc l'épisode d'inFamous qui s'est vendu le plus rapidement de la série et déjà un hit PS4 !
Borderlands 2 en mai sur PS Vita
La sortie de Borderlands 2 sur PlayStation Vita se rapproche, le mois de sortie a été annoncé : ce sera pour mai ! Le jeu est développé par Gearbox Software et sera édité par Sony.
Borderlands 2 sera entièrement jouable en coopération à 4, en drop-in, drop-out.
La version PS Vita est Cross-Save avec la version PS3.
Les 6 DLC de Borderlands 2 seront disponibles sur la version PS Vita.

SAINTS ROW IV™ : LES BIJOUX DE LA FAMILLE
Une nouvelle édition bientôt disponible dans toute l'Europe pour le jeu le plus dingue jamais créé !
Parfois, une édition ''Game of the year'' n'est pas suffisante – surtout quand vous faites affaire avec l'homme le plus puissant de la planète. C'est pour cela que le délirant ''Saints Row'' obtient désormais l'édition qu'il mérite: Saints Row IV : Les bijoux de la famille !
Cette édition ''All-inclusive'' de Saints Row IV comporte le jeu principal, ainsi que plus de 20 packs de DLCs comprenant "Enter the Dominatrix " et le "Merica Gun".
Saints Row IV – Les bijoux de la famille sera disponible le 22 mai 2014 en France et le 23 mai 2014 dans le reste de l'Europe sous le titre "Game of the Century" pour un prix conseillé de 29,99€.
Cette édition comprendra les DLCs suivants:
Commander-in-Chief Pack, Online Pass, Volition Comics Pack, Saints Row IV Season Pass, The Rectifier, Executive Privilege Pack, Brady Games Pack, Grass Roots Pack, Presidential Pack, Dubstep Gun (Remix) Pack, Wild West Pack, GAT V Pack, Enter The Dominatrix, The Super Saints Pack, Pirate's Booty Pack, Thank You Pack, Element of Destruction Pack, Zinyak Attack Pack, Hey Ash, Whatcha Playin'? Pack, How the Saints Save Christmas, Anime Pack, Stone Age Pack, Bling Bling Pack, Reverse Cosplay Pack, GameStop Warped Weapon Challenge, Game On, College Daze, Merica Gun.